When it comes to jewelry, there's fine jewelry and costume jewelry.
Fine jewelry is comprised of precious metals (Silver, Gold, Platinum), and sometimes has semi-precious and precious stones (Diamonds, Rubies, Sapphires, Emeralds) mounted into the pieces.  We make sure to take the time to separate out each gold lot into piles of 10K, 14K, 18K, 22K Gold and so forth, to make sure you are paid as much as possible.  Most jewelry ends up in the crucible, to be melted and repurposed into new items.  If you bring in a designer piece or something of exquisite style, we are happy to pay you more for your items.  We pride ourselves on paying a high percentage for everything you bring in, because we want you be satisfied and tell ALL of your friends, family, and co-workers about KC's GOLD.  We aim to be the best resource in Connecticut to sell your unwanted items to, and if we cannot buy them, we have an extensive list of other dealers and outlets to bring your items to (e.g. Furniture, Porcelain China, etc…)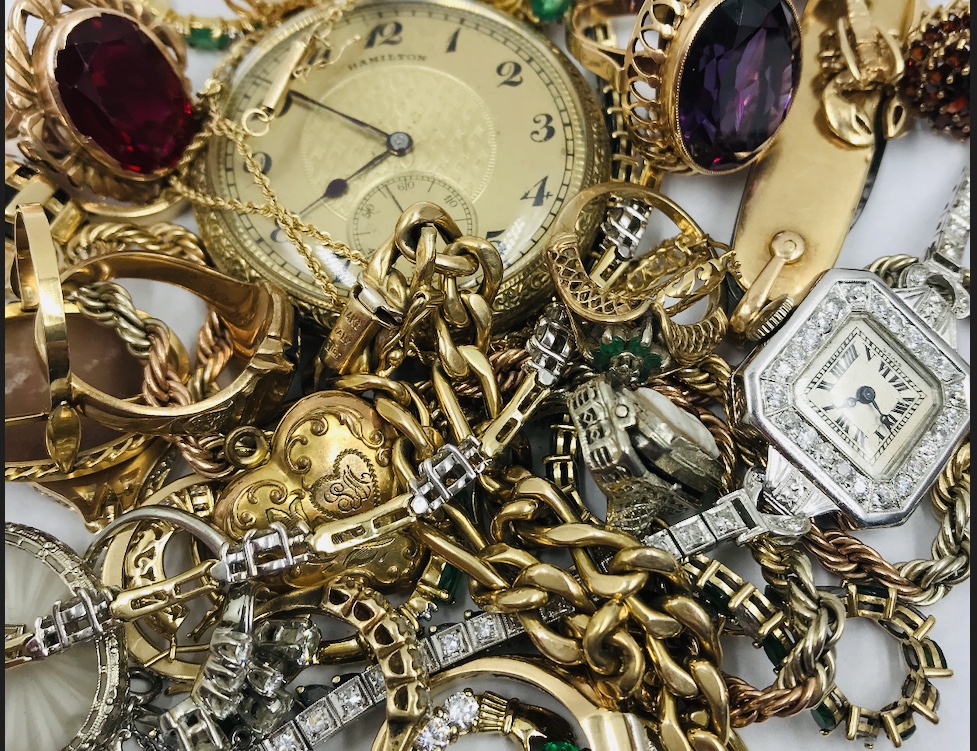 Costume Jewelry has been around for over 7000 years.  We are always looking for unique and beautiful designer signed Costume pieces.  Some big names are Eisenberg, Miriam Haskell and Weiss, amongst many other names.  Please bring it all in, and we will sort it out for you.  If you have it currently stored in a Jewelry Box, please bring in the entire box.  You'd be shocked how many times we find gold chains and sterling jewelry and other treasures buried in piles of costume jewelry!  It's a great treasure hunt, and we'll guide you through the process and pay you as much as possible for it all!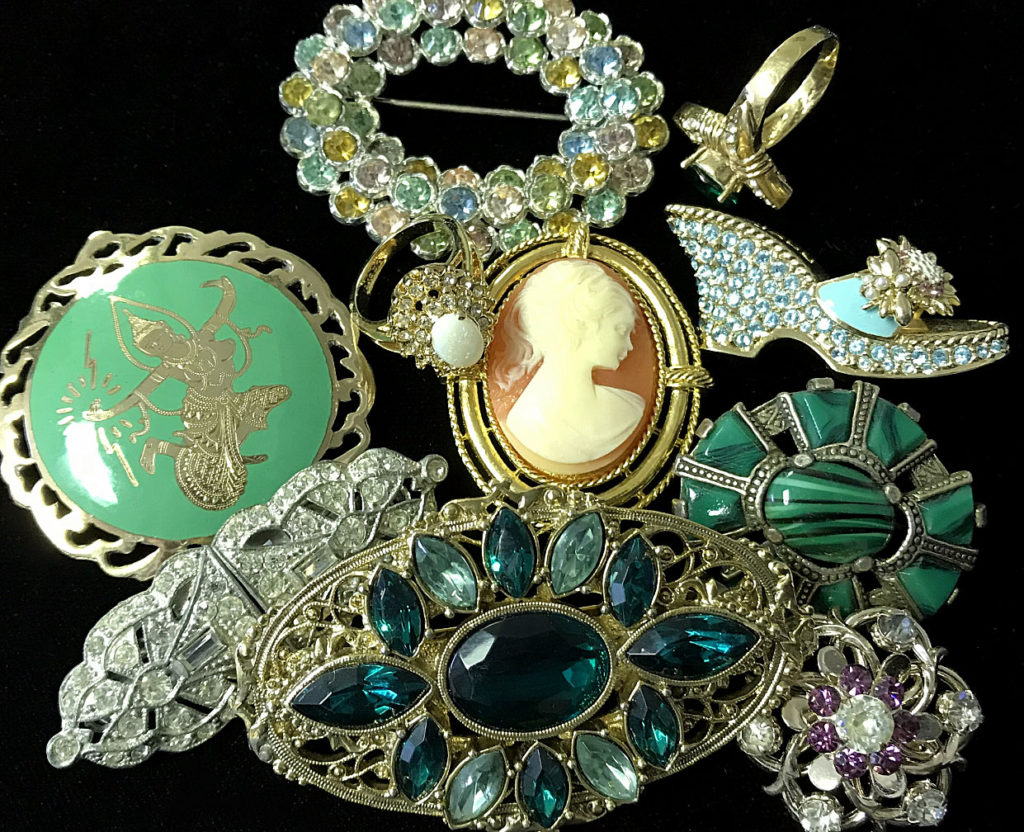 We also buy Sterling  Silver and .800 and .900 Silver Flatware and Serving Pieces.  Almost every piece of solid silver flatware and serving piece will be marked somewhere on the piece, with the name 'Sterling" or the marking "925", "800" or "900". Often a Lion hallmark will accompany these markings.  Here is a definitive guide : www.925-1000.com  Many silver colored serving pieces and flatware pieces are Silver Plated, and sorry, but we do not buy these pieces.  If you see the word Plated, or Plate, or Quadruple Plate, or EPNS (Electroplated Nickel Silver) on your items, it is coated in Silver but is a base metal of non-silver underneath, and often doesn't have a high value.  There are exceptions of course!